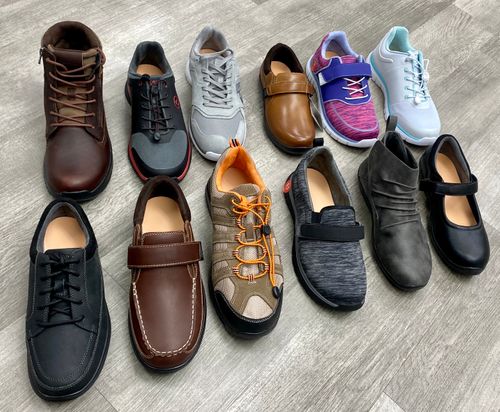 If you are a person living with diabetes and neuropathy of the feet, you may be more susceptible to foot complications, including:
Partial or complete foot amputation
Foot ulceration
Pre-ulcerative callus
Peripheral neuropathy
Foot deformity
Poor circulation
In order to prevent potential foot complications, we offer a wide selection of diabetic shoes.
If you are in need of any diabetic shoes or just have a question, ask a staff member today. Our staff will make it as easy as possible to get the shoes you need, including the billing. We also bill Medicare for any speciality footwear and inserts.
Stop by, or contact us today for more information.